About Us
Introduction to CityU
Quality Education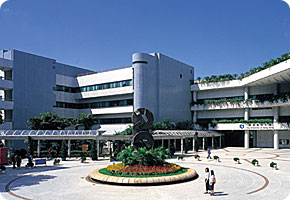 City University of Hong Kong is committed to providing quality higher education to its students. We strive to produce a new breed of graduates who will excel in their professions and possess a broad knowledge base to cope with the challenges of a changing world.
The educational philosophy of the University emphasizes whole person development so that students will receive ample opportunities to nurture both the "breadth" (analytical and problem-solving skills, knowledge of the world) and "depth" (subject knowledge and professional skills) of their minds. The University also expects its graduates to have a high proficiency of English and Chinese languages, as well as a good understanding of different cultures.
The University has a strong team of experienced academic staff with diverse research interests and professional expertise. Supported by top quality teaching and research facilities, City University provides students with an excellent environment for learning and research. The physical environment, infrastructure and teaching facilities have been adapted from time to time to create an ambiance that encourages intellectual curiosity, social interaction, self-expression and mutual support.
The University is proactive in reaching out to society and the world. It has built up strong links with local and overseas universities and organizations to develop collaboration in teaching and research. It has also developed close links with industry and commerce for consultancy and technology transfer.
City University feels the pulse of society and is quick to respond to its needs. While the University sees undergraduate education as its core competence, it also places due emphasis on developing part-time programmes, especially at the postgraduate level, to meet the growing demands of life-long learners in an ever-changing society.
The University has achieved phenomenal growth since its establishment in 1984. To date, it has a student population of 26,045 enrolled in over 145 programmes at the associate degree, undergraduate and postgraduate levels.
Education development Office (EDO)

EDO works to strengthen the culture of teaching and learning at CityU into one that is student-centred, data-informed and outcome-oriented. In partnership with teachers, the EDO aims to cultivate excellence in teaching and learning at CityU. Leveraging the latest in e-learning technology, the EDO endeavours to promote good practice in teaching across the University, thereby enhancing the learning experience of all students.