{"animation":"smooth","circlewidth":"0.09667","backgroundwidth":"1.2","backgroundcolor":"#313332","is_days":"1","daysbackgroundcolor":"#e3be32","is_hours":"1","hoursbackgroundcolor":"#36b0e3","is_minutes":"1","minutesbackgroundcolor":"#75bf44","is_seconds":"1","secondsbackgroundcolor":"#66c5af","days_text":"Days","hours_text":"Hours","minutes_text":"Minutes","seconds_text":"Seconds"}


It is my great honor to welcome you to the eLearning Forum Asia 2017 (eLFA 2017), to be held in Hong Kong SAR, June 15th-17th, 2017. On behalf of the Program Committee, we want to extend our most cordial invitation to you to join us on the 12th anniversary of eLFA, which has been featuring innovations in eLearning in Asia and beyond. I am delighted to announce that this event will also celebrate the 80th anniversary of this year's host institution, The Hong Kong Polytechnic University.
The conference theme, "Collaborative learning with technology: Frontiers and evidence", opens up a new frontier in conjuring the future of higher education. As learners nowadays construct learning in collaboration more than ever, academics and education professionals must experiment and implement innovative ways to generate a ubiquitous and engaging learning environment for learners to learn collaboratively. We hereby summon you, including researchers, teachers, educational support professionals, policy makers, educational solutions and application developers, and learners, to share and conjure the future of higher education where learners could learn through collaboration.
Hong Kong values innovation and education as essential assets to its future. Dedicated to opening minds and shaping the future, it is fitting that The Hong Kong Polytechnic University hosts this conference. On behalf of the Program Committee, we are eagerly looking forward to meeting you in one of the most vibrant and multicultural cosmopolitan in Asia.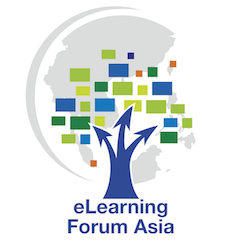 Abstract Submission Deadline
March 31, 2017
The abstract submission deadline has been extended from March 20, 2017 to March 31, 2017
Notification of Acceptance/Rejection Release
April 10, 2017
Notification of acceptance/rejection of the abstracts submitted will be sent to you via email
Early-bird Registration
April 11, 2017
The early-bird special period starts from April 11, 2017 to May 28, 2017
Early-bird Registration Deadline
May 28, 2017
Full registration will be started from May 29, 2017 onward.
e-Learning Forum Asia 2017 – Day 1
June 15, 2017
e-Learning Asia Forum 2017 – Day 2
June 16, 2017
e-Learning Forum Asia 2017 – Day 3 Post-conference Workshop
June 17, 2017