Title: The Development of Online Education in China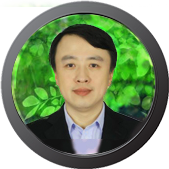 Professor Shijie Yu, Ph.D.
Deputy Director, Ministry of Education Research Center for Online Education (Beijing, China)
Director, Tsinghua Online, Tsinghua University
Prof. Shijie Yu, Ph.D. is the Deputy Director of Ministry of Education Research Center for Online Education. In addition, he is appointed as Director of Tsinghua University Online Education Office, and Deputy Director of Internet Education Working Committee of the Internet Society of China.
He has spearheaded several research projects on the provincial as well as ministerial levels,and won the Second Prize of National Scientific & Technology Progress. Additionally, five of the courses he has either taught or participated in have achieved distinction for national quality curriculums. In recent years, he has published over 30 research papers, 20 of which are published in SCI, EI and CSSCI and has edited and participated in the compilation of 10 monographs. Over the years, Prof. Shijie Yu has obtained the honor of Advanced Worker, Excellent Graduate, the First Prize of Tsinghua Technology Achievement, and Beijing Excellent University Instructor and Advanced Worker of Capital College Social Practice.
He has also held senior positions in various key departments including Deputy Dean of Department of Precision Instrument, Deputy Director of Student Affairs Office, Deputy Director of News Centre, Director of Admission Office and President's Office of Tsinghua University. Prior to these he has also served as President of University Admission Research Society of Subordinate Universities of Ministry of Education, Secretary General of MOOCAP Council, and Executive Director of Admission & Examination Research Society of Beijing Association of Higher Education.