Venue: C.3.09
Synopsis:
Why is it important for an LMS to be agile? How does a cloud based learning management solution help to create a great user experience? An awesome LMS engages communities. It enables better communication and collaboration between learning institutions - and between lecturers and students.
This presentation covers these three key elements in the selection process - True Cloud + Agile Development + Community Engagement... And we help you discover the awesomeness that is Canvas!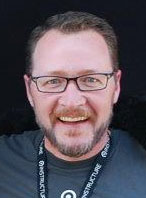 Speaker: Travis Cornes, Solutions Engineer
Profile:
Travis Cornes is one of the most knowledgeable and passionate solutions engineers at Canvas. Having been with the company for over 4 years, he was part of the very first technical support team and has helped numerous schools and universities to make their Canvas dream a reality.
With passion and intelligence (he has over 10 years experience in Network Administration, Technology Consulting and Technical Support), Travis will talk about redefining your LMS and unique approaches to learning using Canvas.
Travis worked as an Implementation Project Manager and has local knowledge, having spent several months in Asia Pacific (namely, Australia) helping to officially launch Canvas in the region.
He has worked with schools of every size, giving him a wealth of knowledge to draw from about everything from Canvas' security, architecture, open API and reporting capabilities. Most importantly, he understands, and can provide guidance on, unique approaches to learning and teaching using Canvas as an LMS.